Jamie's Books
If you like this website, my stories – either fiction, nonfiction – or if you like what I write about my man Shakespeare, please support me by reading my books (and buying them, too). I promise you'll like them.
By Jamie Steidle
Hidden for millennia, a forgotten magical land... and a dangerous power within is waiting to be unleashed.
When 15-year-old Jake Lethe couldn't sleep, he'd steal his uncle's dreams.
Jake Lethe, his mother Lisa and his uncle Artemis travel across the country collecting dreams and memories. The Lethe family are Grafters—people of the dream-trade—living remnants of the lost land of Reverie. With Jake at their side, the family travels to festivals selling these memories and dreams to creatures of lore that are unable to enter our work-a-day world.
When Jake's mother and uncle are kidnapped by a dark force intent on stealing the power of Reverie, Jake is forced to uncover the ancient city, but by doing so he risks unleashing a dangerous power; with Reverie one can control the world of dreams.
Jake, along with his friend Claire, must travel together from the depths of the deepest cave to the tempest of a raging ocean, through deserts and mountains; they scour the Earth to solve the puzzle of an ancient civilization.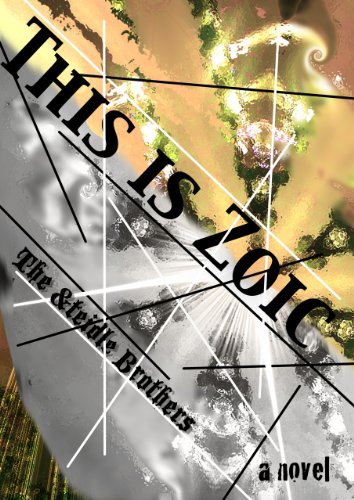 By The Steidle Brothers
(Brendan & Jamie Steidle)
It begins with the former maître d' hotel of the famed Lafayette in New York City. Derelict of his duty, he takes to the sea in a makeshift bathtub.
Soon a tempest is upon him. Meanwhile… On a high cliff overlooking this selfsame sea, a mayor—ex-mayor—stands defeated, awaiting the train that will take him away.
Unfurling from his pocket a great list of everything he's done or will do, he attempts to make a note, but a gust of wind notes the attempt and attempts to take the list—which it does, launching the list on an air-ward voyage far and away from the mayor's grasp. Back at sea, the little bathtub is guided to safety by a furled aberration twisting in the clouds.
Meeting on the shore, the two men begin their quest for the list and its secrets—which contain the key to their future and the future of this strange island nation. This is Zoic!
The Haunting of the Belle Lighthouse
By Jamie Steidle
Can a mystery writer solve a mystery?
At the time of the story, seventy-year-old Doyle is as far away from his fictitious detective as he can be. But when a young boy by the name of Joey Belle comes knocking at his door, Doyle is whisked away to the Sussex Downs, where wide, green, rolling hills at cliff's edge meet the sea.
There is the old Belle Tote Lighthouse now-turned bed and breakfast run by Joey Belle's overprotective parents.
It is here that a series of mysterious incidents have occurred: the sound of footsteps from unoccupied rooms, apparitions, stolen goods and now a murder.
Together, Doyle and Belle must unravel a secret that if left unsolved, could not only destroy the Belle family reputation, but put all their lives at risk.